A significant number of children and adults with Down Syndrome have some degree of hearing loss. Doing listening training on a regular basis – either in-clinic or with a home-based programme can counteract the following:
Lack of listening skills
Weak memorization
Repetitive behaviours
Resistance to change
Respiratory and digestive issues
Low muscle tone
Lack of balance and posture
Spasms/seizures
Developmental delay
During Listening Training, it is not uncommon to notice physical changes first. A change in posture, for instance, or a person getting bladder control after many years of bed-wetting. Or there's a change in appetite. One never knows beforehand what changes will be noticeable first. We've learnt that it's best to trust the innate wisdom of the body in that respect, even though its priority list can be quite different from ours.
How To Deal With A Resistance To Change
Like all children, kids with Down's Syndrome will vary in personality and temperament. Some accept, and even expect, that other people do things for them all the time, whereas others are eager to learn new skills, and take great pride in their achievements.
Patience and encouragement come a long way, but even though your child may have extra help at school and sees an occupational and/or physiotherapist on a regular basis, it could still be advantageous doing some Listening Training, in conjunction with the other help they get.
Most Down's Syndrome children and adults have a great affinity with music. They like to move and be moved. Listening Training is an effective and gentle way to help them develop new skills, even in some totally unexpected creative areas.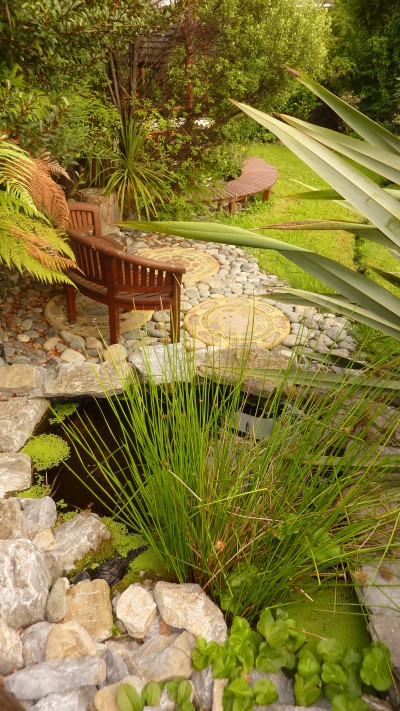 There are access points for the headphones in the gardens so that there is ample space to move about.
Always leave room for change. You might be in for a surprise.
We offer parents/caregivers the opportunity to 'listen in' without any additional charge. Contact us for more information.